Retain Quality Clients with Improved Communication Tactics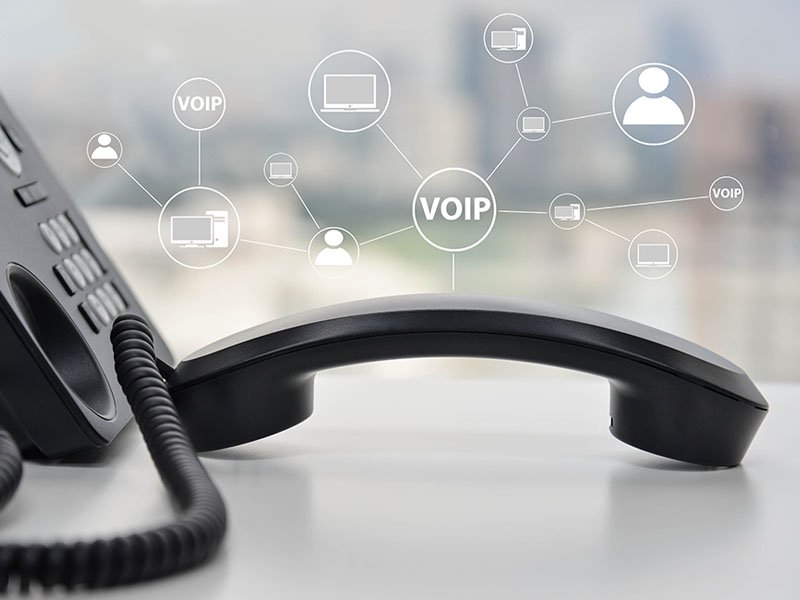 Communication is at the heart of human interaction, and it can make or break a business. Being able to communicate effectively with customers can lead to increased sales, repeat business and referrals. On the other hand, not being able to can quickly lead to decreased sales, frustrated customers and negative word of mouth.
A big question facing companies in our increasingly connected society is therefore: How can companies improve their communication with customers in order to grow and prosper?
Well, the start is to improve the experience people have when they call your company. Whether you're aware of it or not, phones may feel like an outdated way of communicating, but one study finds that Phone calls are still the most important channel for customer communication: social media channels handle only 3 percent of all customer communications, compared with 68 percent who contact customer service by phone.
This means that even in an increasingly tech-savvy world, the telephone is still one of the most important means of communication between a company and its customers and prospects. We can help put the best communication tools in your team's hands. Book a call with us and let's talk.
With this in mind, there are four ways to improve the customer experience and communication over the phone, so you can drive business and improve customer satisfaction.
1. Nail the first impression
We have all heard that first impression is everything, and business is no different. In fact, first impressions are even more important for businesses, because prospective customers can easily send their business to your competitors if they decide they don't like their initial interaction with your business.
One of the easiest ways to bungle your company's first impression is simply not answering your phone correctly. More specifically, if you receive a decent number of calls every day and you don't have an automated system that communicates effectively with callers, it can do more harm to your business than you may know.
Another study found that more than eight out of ten consumers (83 percent) avoid or give up a business after a bad experience with automated telephone systems
For many businesses, the first point of interaction with a customer will be over the phone, so the most effective way to ensure better communication with customers is to set up a professional automated answering machine (called a car attendant).
A high quality service answers your customers "calls quickly, in a friendly and professional voice, and forwards them to the appropriate extension, so that they are connected to the right person the first time.
This greatly relieves office staff, provides a much smoother and more effective communication experience, and makes callers feel comfortable the first time they interact with your company. Of course, the key to achieving the benefits of an automated answering machine is to ensure that it is developed with the customer experience in mind.
2. Keep hold times to a minimum
Consider two research findings cited by Help Scout: 75 percent of customers believe it takes too long to reach a live agent. And last year, 67 percent of customers hung up the phone out of frustration because they couldn't talk to a real person.
This is not exactly a revelation, but it is something many companies are still struggling with. The bottom line is that people hate to wait longer than a few minutes, so take steps to ensure that all calls are forwarded to the person or answering machine in less time.
Again, a good automated answering system helps to limit the waiting time at the set-up. Another step is to use a phone that makes a noise to signal if someone has been on hold for a certain time. This may be more of an annoyance than a useful business practice, but it helps to ensure that no caller is on hold for too long.
So work to put the right processes and technologies in place to ensure callers are not kept on hold for long, which helps your business in the long run.
3. Make customer service calls a priority
Customer service is one of the most important forms of communication between a customer and a business, so your business can't afford to let the ball drop. A recent survey found that 78 percent of consumers have completed a transaction or have not made an intentional purchase due to a poor service.
In other words, when communication breaks down over the phone, people take it personally, and they tend to not give you their business.
4. Speak to your customers like real people
Improving communication with customers extends to the language your business uses in conversations with them – even real conversations – which means that phone interactions are less scripted and use less transactional language.
For example, the website Help Scout cites this routine customer service statement as negative language: "I can't send you this product until next month. It is backordered and currently not available. "To present the same information in a more positive light, the site recommends the following:" The product will be available next month. I can place the order for you immediately and make sure it is delivered to you as soon as it reaches our warehouse!"
Customer service departments should also provide teams with the right tools to better understand the customer situation. Telephone systems today have the ability to synchronize with customer relationship management tools like Salesforce, giving your support team access to customer information such as their shopping history and recent interactions with your business online and over the phone, all of which will help them serve their customers better right now.
Companies should align their customer service teams to become customers "allies in solving their problem, rather than trying to hit metrics. Companies often let metrics stand in the way of actual problem solving. Instead of trying to beat the fastest support time, they focus on engaging customers in a meaningful way, asking them about their problems and expectations, and addressing the problem as a team, rather than working against the customer to solve their problem.
Better communication with your customers will also create better experiences that will enable them to buy from you and do business with you.