Creating A Better Customer Experience Starts With Business Intelligence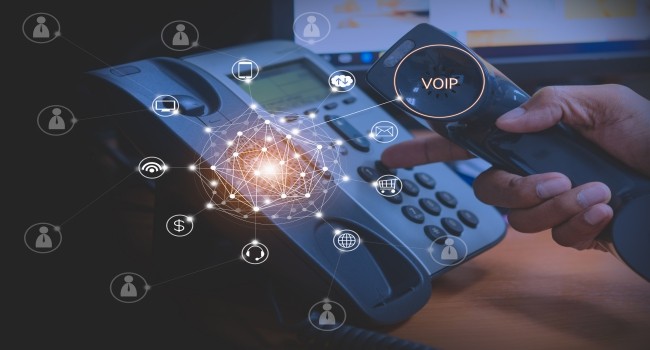 Are you concerned about how you can give your customers a better experience? Companies that use Voice over Internet Protocol Telephony (VoIP) systems can help improve the customer experience. VoIP telephones offer better sales and service, including support, and are optimized to meet customer needs.
Here are 5 ways VoIP telephones and software integrations can help you improve your customer experience.
1. Customer data is quickly available
Depending on the software you use to integrate your VoIP telephone system, you can benefit from several features. With VoIP telephones, you can use convenient screen buttons. For example, you can find this feature when integrating with Salesforce.
When a customer calls your toll free number, your agent can see:
The customer's contact details
Customer notes from a previous agent
Any complaints the customer had
Customer sales history
These are helpful because they allow you to respond to the caller more quickly. You will feel valued and you will be able to find a resolution for them faster.
2. Customers can use a knowledge database
About 85 percent of customers trust a review left by another customer. When you integrate your VoIP phones with CRM Software you can create a customer database and help center. Your knowledge base lets customers look up commonly asked questions.
When customers reach your help center, they can also view comments from other customers. This can help your customers if they prefer taking advice or suggestions from others before making a purchase. Or, if they want to reach your self-help area instead of calling in to reach support.
3. Customers can use multiple channels
With VoIP services that work through the cloud, your customers can reach you on the channels they prefer. Some customers like email or text. Other customers might prefer a human operator.
VoIP telephone service enables you to track the various customer channels. And, you can run data analysis to keep track of call times and how agents handle calls. This is helpful when you are training new agents and want to listen to them or give them tips. You can send a text to the agent to guide him through a phone call to find solutions for customers.
4. Faster tracking of customer support tickets
Another reason to use VoIP telephones and integrate with CRM software is that your agents can view the details on open support tickets. You will also find that the software automatically generates a new support ticket when there is no support ticket when a customer or customer calls. This saves time and other customers don't have to wait as long on hold.
5. Reach out to customers and waste less time
Using CRM software with your VoIP phones can also reduce the time wasted when agents have to call customers or customers. The software includes calls for agents to help with calls. They can use auto-dialing features to reduce downtime between their calls. The software also features helpful prompts that will ask if the agent wants to redial or leave a message.
Because VoIP services enable different types of software integration, they can help improve your customer experience. You can speed up call resolution and let customers find the information they want in your knowledge base. They will also provide your agents with advanced call capabilities to optimize calls and improve each customer's journey. Consider the advantages of VoIP phones for your particular calling needs. You can book a call with us anytime.