How to Seamlessly Make the Switch to VoIP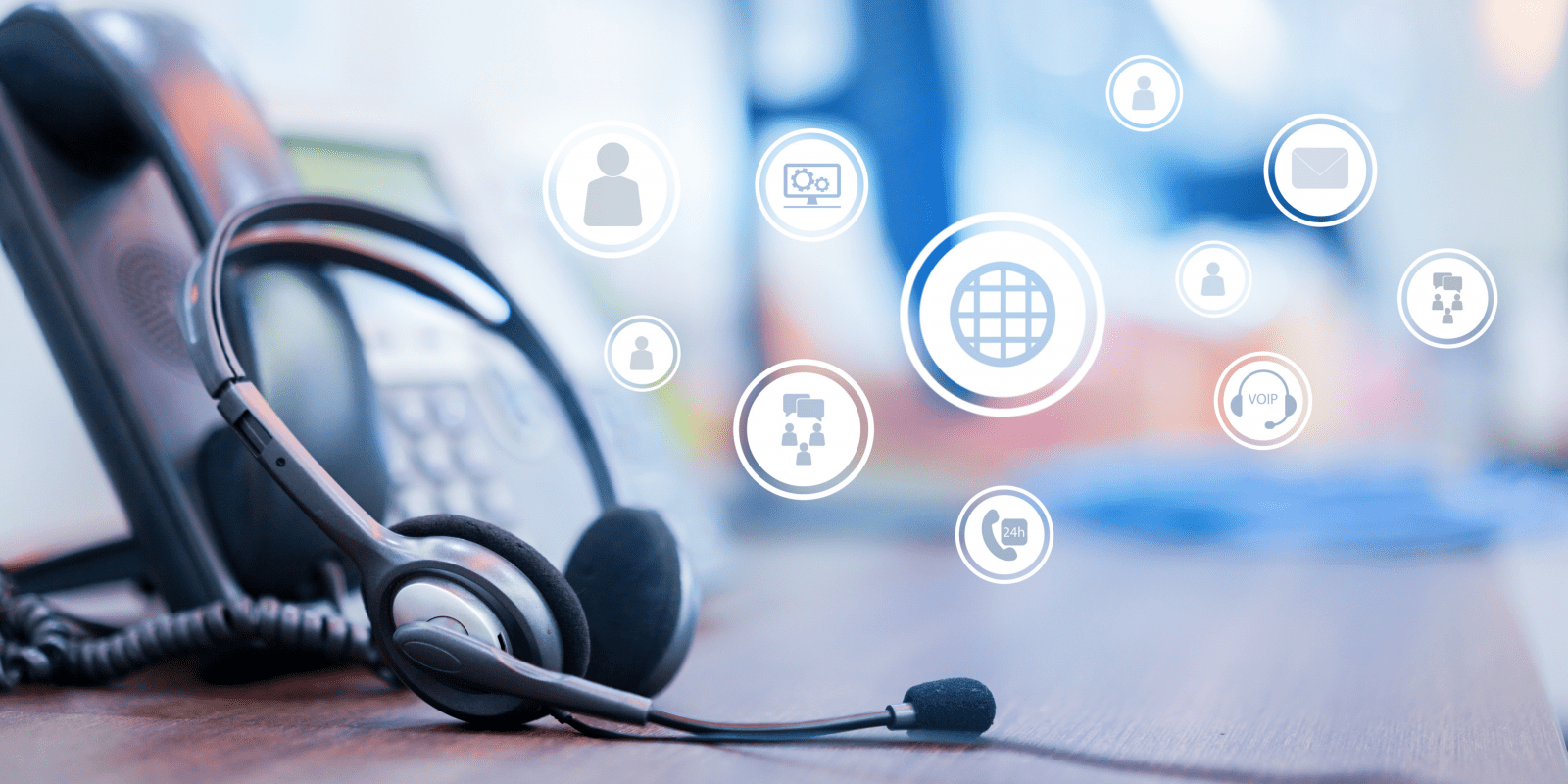 You may have heard about Voice over Internet Protocol (VoIP) and how many companies are moving away from traditional phone service. Maybe you've thought, "if it's not broke, don't fix it," and stuck with your current landline service.
Traditional landlines have served businesses well for decades, so why change?
Why Switch to VoIP?
The advantages of VoIP mostly boil down to the fact that internet services offer far greater flexibility than landlines ever could.
Work Remotely
A VoIP system works over the internet rather than fixed landlines, so employees can route the system to their mobile devices and computers to make working from home a breeze.
Better Call Quality
With the increased bandwidth that an internet connection provides, calls become crystal clear. Traditional landlines are sometimes categorized as "narrowband" because they only deliver a very small portion of the sound that the human ear can detect, roughly a range of 3.4 kHz. In contrast, VoIP boasts a spread of about 7 kHz!
Scalability
Adding lines or subtracting lines or users is far easier with VoIP, which is important as your business grows.
Price
Predicting costs can be difficult for organizations. With cost certainty guarantees and options to budget for VoIP service as an operating expense, you can avoid having to budget for other solutions that could become obsolete quickly.
Enhanced Features
VoIP gives you the option of video conferencing, SMS messaging, and more.
Sounds Great! How Do I Switch to VoIP?
When contemplating VoIP installation for your business, you need to consider the costs. You'll need to factor in possible workstation compatibility and internet speeds.
Get your connection speeds tested to make sure your office can handle VoIP. Any VoIP providers worth their salt will work with you and analyze your current equipment to see what can stay and what needs to change.
Figure out what VoIP features are most important to you. This knowledge will help with the VoIP switch and make the transition smooth. VoIP setup includes:
Changing (porting) phone numbers to the new system
Connecting phones
Testing the system
Business VoIP providers typically work with your employees to keep the company from having any downtime.
What about Mobile VoIP?
Mobile VoIP is handy because it allows your smartphone to make calls over WiFi or 4G/5G (whichever your service provides). If you have decided to transition to VoIP for business, your employees' phones can be tied into the VoIP network.
To do this easily, you may want to consider hosted or cloud VoIP.
Is Hosted or Onsite VoIP Better?
If you're willing to take on the cost of purchasing, installing, and maintaining the equipment to run the VoIP service — and you have staff with the time and telecom expertise to help — then you'll be rewarded with higher reliability and speed. Some businesses want this control.
If you choose hosted VoIP services, then the maintenance and equipment are not your problems. Cloud-based solutions are often the best VoIP for organizations that don't have positions devoted to maintaining and administering a phone system.
The learning curve might be higher depending on the services you need, and reliability isn't as assured since you won't have as much control.
In either case, have good battery backups in place so you can keep working in the event of a power outage.
Address Security Concerns
Most VoIP plans have encryption protocols to keep you safe. You may also want to increase the strength of your network firewall. It's essential to keep out malware, viruses, and any hackers trying to steal your information.
Employees will also need training on identifying phishing and social hacking techniques.
Make the Switch with Advanced VoIP Solutions
If you're excited about making the switch to VoIP, Advanced VoIP Solutions is eager to make it happen! Start experiencing the advantages of VoIP and contact us to schedule your accelerator session today!