VoIP Provides Huge Value for Remote Work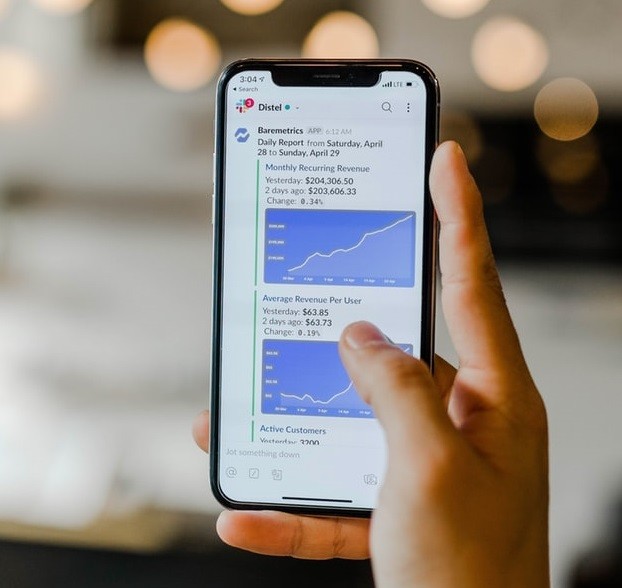 Remote work was already an up-and-coming trend in workforces across several industries, but many companies are making the transition to remote working environments in reaction to current worldwide events. The implementation and operation of these remote environments can be tricky or daunting for some companies, but we're here to discuss and offer a tool that can make it easier.
The tool in question should be fairly obvious: Voice-over-internet-protocol systems, or VoIP, for short.
Modern technology has allowed VoIP technology to be not only stable and usable but extremely adaptable and customizable to fit your needs. VoIP can allow you to make online phone calls, but it can also bring a wide variety of tools to the table — tools that will be extremely helpful for any remote work environment and the team using it.
Let's jump into some of those benefits:
Remote Access to Tools
One of the largest hurdles for remote workers is the struggle to manage work-related software on multiple computers. It is often difficult for a remote employee to have access to the same hardware and software tools at home as is available on company workstations. With the "Service as a Software" (SaaS) utility of VoIP, members of an organization can manage and host their needed software and tools using the cloud.
A nice side effect of using the cloud this way is that it reduces the reliance on flash drives and hard drives, which can be stolen, lost, or corrupted much more easily than any cloud data. Bonus security is always nice.
Mobile Productivity
It's fairly straightforward: if an employee's work isn't limited by their location, then that allows employees to work from anywhere, which can give them much more flexibility regarding their work/life balance, and can allow them to work on projects while sick from home. It's just more time efficient to have the option.
Cost Saving
A remote work environment helps save money. For example, your employees and staff won't need to pay for gas or public transit to get to work. For another example, you could afford to spend less money developing a proper office space — furnishings, rent, electrical bills, all reduced or removed entirely. It's interesting to see how much you save when certain things are no longer necessary. VoIP can save you that money by replacing the obsolete office space with a virtual space and platform that can be accessed from anywhere — at a fraction of the cost.
Additionally, the Internet-based nature of VoIP can be used to reduce costs in other areas. You'd no longer need to be concerned about landline usage, bills, or maintenance, and your downtime will be reduced. You could theoretically cut those costs entirely.
Stress Down, Productivity Up
The decreases in stress and costs, when combined with the increases in flexibility and convenience, can make a massively positive impact on the morale and productivity of your team. High-stress working environments do not produce happy, loyal, and productive employees. VoIP technology would allow for this kind of positive impact without risking the loss of a tight team communication strategy or team cohesion.
Future-proof Scalability
The flexibility offered by VoIP technology isn't just for the employee; company owners and executives will also be pleased with the flexibility and scalability of VoIP systems. Expansion or downsizing of VoIP systems is affordable, straightforward, and future-proof.
Reliable Contact and Availability
A remote virtual team is something that requires a capable manager to function. Using a VoIP system, team members would be able to reliably contact their team manager, and vice versa, to make sure that lines of discussion or feedback would be consistently open. Having a manager that can fully utilize the tools VoIP has to offer can greatly improve the productivity of their team. Direct calls, voice notes, and instant messaging are all included as part of the baseline VoIP package, and a good manager will use it to the fullest extent.
In conclusion, it's clear that VoIP has a great deal to offer. Indeed, there's a very good chance that VoIP makes traditional phone systems entirely obsolete, and will replace them in the next several years. If that's true, then it's in your best interest to get VoIP now, so that you'll be accustomed to it and ready for every future innovation VoIP has to offer. For the moment though, we can guarantee VoIP will give you smoother processes, a more happy and productive team, and better revenue as a result. Some reliability and peace of mind would be greatly appreciated in these stressful times, wouldn't it?