How VoIP Security Risks Can Derail Your Business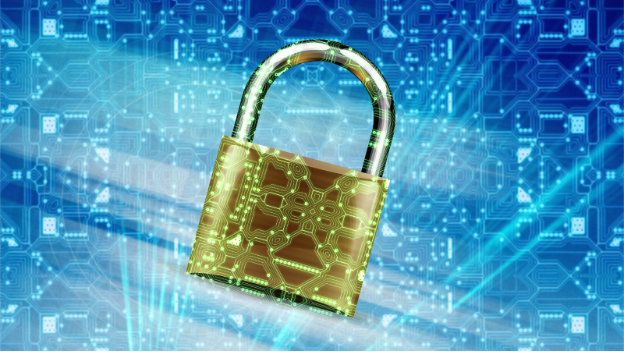 As an MSP, you know that VoIP (Voice over Internet Protocol) is an invaluable resource that allows organizations to seamlessly communicate without the need for traditional phone lines. However, what you may not be aware of is that VoIP technology can be extremely vulnerable to cybersecurity threats.
With nearly 70 percent of small to medium-sized businesses experiencing cyberattacks, it is vital that every IT resource is secure.
While you may be tempted to oversee all services in-house, outsourcing VoIP can be extremely beneficial to your MSP business. Below, we examine the most common VoIP security risks. We'll also discuss how outsourcing VoIP services can benefit you and your valued clients by mitigating the risks of a VoIP breach.
Common VoIP Security Risks
VoIP solutions can inadvertently expose your clients' networks (and your bottom line) to a variety of external threats. These security breaches may include:
DoS Attacks
During the deployment of a VoIP system, your client's Transmission Control Protocol may inadvertently be left vulnerable. Hackers can use these vulnerabilities to perpetrate a security breach and gain access to your client's network. They can then overwhelm the server with Session Initial Protocol (SIP) requests, thereby rendering the VoIP and other valuable IT resources useless.
Vishing
VoIP technology is vulnerable to another type of security threat known as vishing. Instead of leveraging written communication, hackers use voice-based tactics to trick staff members. They can also use this method to coax clients, employees, or suppliers into disclosing sensitive information.
Malware
Like other forms of IT resources, VoIP tech is also susceptible to malware and viruses. When VoIP services are not paired with robust cybersecurity protocols, your customers are more likely to fall victim to the various types of malware.
Benefits of Outsourcing VoIP
As you can see, maintaining a high level of VoIP security is a full-time endeavor. That is why many small to medium-sized managed services providers outsource this tedious service to a third-party entity.
Utilizing an outsourced provider to equip your clients with VoIP solutions can have many benefits, which include:
Preserving Brand Reputation
If one of your clients suffers a VoIP breach, it can ruin your brand's reputation. As their MSP, they are trusting you to provide them with safe and reliable IT solutions.
If your systems aren't completely secure, fraudulent calls during weekends, evenings, or holidays to high-cost regions like eastern Europe, sections of Africa, or the Caribbean could rack up hundreds of thousands of dollars in charges.
If you're not completely confident in the security of your own VoIP solutions, weigh out whether the funds you generate for providing VoIP services is worth the liability. While it's possible to rebuild your reputation after a serious breach, it could take years and thousands of dollars to restore your company's good name after an attack.
Protecting Your Clients
Outsourcing VoIP services not only preserves the integrity of your brand, but it also protects your clients. You can give your valued customers the best and most secure VoIP solutions available without investing massive amounts of capital to develop those services in-house.
Providing a Better User Experience
In addition to the advantages above, outsourcing VoIP will improve your client's experience. You can focus on improving the quality of the standard IT items that you offer while leveraging an experienced VoIP provider for Voice over Internet Protocol solutions.
If you would like to learn more about outsourcing your VoIP services, contact Advanced VoIP Solutions today!