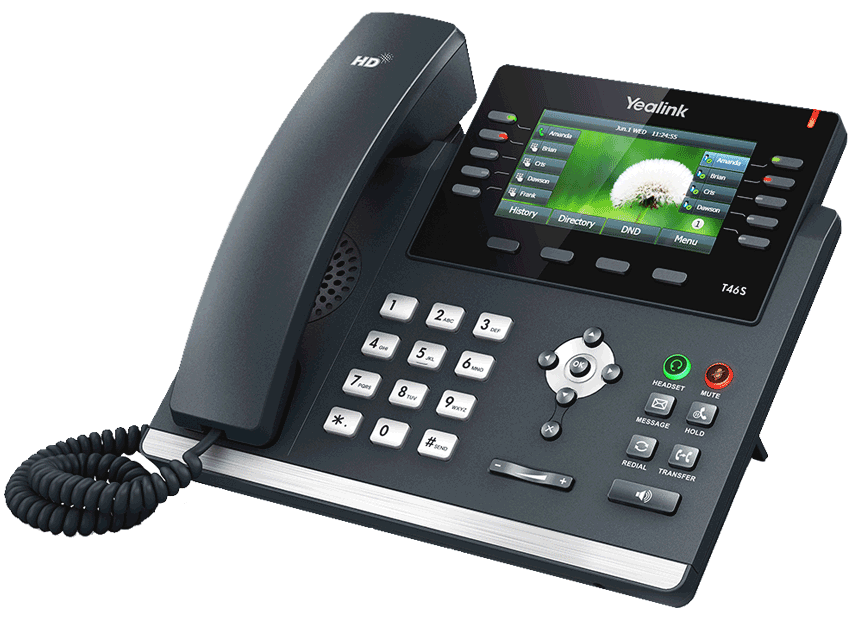 VoIP Phone System Services
No tiered pricing. These are just the highlights.
---
Web Portal
With our web portal you can forward calls, set your notification preferences, view your call history, and manage your business phone system from anywhere.
Auto-Attendant
Our auto attendant feature can greet callers and direct them to wherever you wish.
Voicemail
Unified communications means you can check your voicemail from your desk phone, computer, or even your email.
Attentive Support Team
Our support is always available to you. Rest assured that when you call, someone you know will answer and help you, free of charge.
Want to change to a Voip Phone System?
Want to change to VoIP Phone System, but don't want to lose your existing business phone number? Never fear. Your existing number will be moved to our service.
Easy VoIP Sysytem Setup
After we design the perfect VoIP business phone system for you, we make setup easy. We configure the system, install necessary equipment, and train you how to use the phones.
Text Enabled
Connecting to your customers the way they want to be reached. Increase your customer engagement giving you the ability to offer real-time customer service. Text enable any number – even if we don't have it. Enables you to schedule text and auto responses. Service can be used on any device—PC or mobile.
The Voice of You
Business Phone Systems With Hassle-free, White-glove Support
---
VoIP Phone System Packages
Maintain Your Competitive Edge by Unifying Your Communications
---
Minimal Setup fees

Fixed cost, no charge per minute

All features included

Full device coverage

No maintenance or ownership headaches
Ask about volume discount
Manage and view call activity & see what's happening across your organization

Training & support for your IT staff

Unify all locations under one communications umbrella

Data tracking ability provides insight into your company

Solutions for government, education, healthcare, & large corporations
You've got questions, we've got answers.
---
The answer is almost assuredly yes. Besides, we will program your router and our switch to prioritize all voice traffic. Your call quality will never suffer.
Here's where the advantages of VoIP really shine. All you need is a Cat5 Ethernet connection everywhere you need voice service. We can also provide a Wi-Fi adapter that would make your phone wireless, but the quality of service might diminish with this option.
No, you will never be charged extra fees for any voice related features.
News
Read Our Recent News
---
Nov, 19, 2019

-

Hayden Bergman

-

VoIP

If you work in healthcare, you're already familiar with the first two acronyms, and you know that patient information must be protected, without exception. If…

Read More

Oct, 07, 2019

-

Admin

-

VoIP

It's baked into the name: Voice-over-internet-protocol. Your voice speeding over the internet, reaching its destination in milliseconds. Marvelous. But what if your internet goes down?…

Read More

Oct, 06, 2019

-

Admin

-

VoIP

Reputation is the lifeblood of your business, regardless of its size. Your reputation in the community (and your industry) is what attracts quality customers, lands…

Read More
Get In Touch
---
Upload a Copy of Your Current Phone Bill
to Get a Faster Quote.
Phones
Abilene: 325.672.2422
San Angelo: 325.658.3566
Bryan: 979.775.6239
Addresses
7234 US Highway 277 S Building E, Abilene, TX 79606
902 Arroyo Dr, San Angelo, TX 76903
1389 N Harvey Mitchell Pkwy, Bryan, TX 77803
Email
sales@advancedvoipsolutions.com