5 Ways An Upgraded Phone System Can Improve Productivity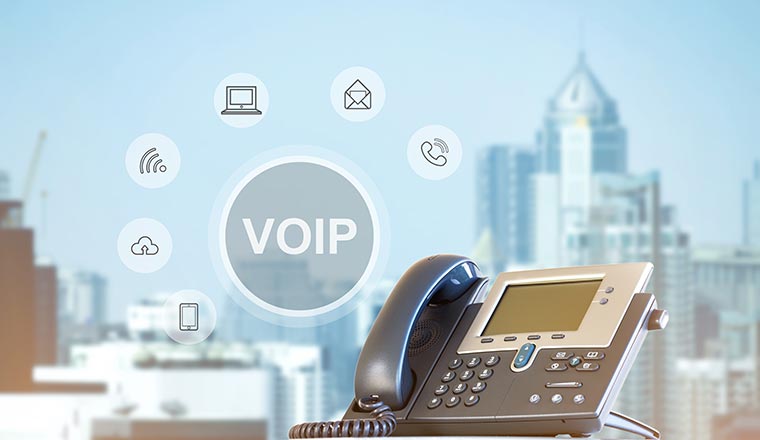 Improving productivity is a top priority for many companies, and most modern telephone systems have features that make this possible without you realizing they exist. Our goal is to help all our clients, achieve peak performance with the aid of VoIP technology. Check out these five features that will increase your productivity (if your phone system supports them):
1. Mobility Features
Mobility is transforming the telecommunications industry as we know it, and undoubtedly has the ability to make your office more productive. When we talk about "mobility," we mean features that allow your mobile phone to be an extension of your office phone so that you never miss an important call, even when you're on the move. In addition to improving communication between customers and colleagues, mobility functions promote a healthy work-life balance and offer your customers additional comfort.
Advanced VoIP provides mobility functionality for both pre-based and virtual IPOs. Our customers also have the added advantage of being able to access the system dial tone when making calls from their mobile device, which means that the caller ID on the receiving device shows their desk telephone number. For our Business Unlimited (META) customers this function is known as the "Sim Ring.
2. Voicemail to Email
Available on all platforms we distribute, this feature allows you to direct your voicemail to your email. If you receive a new voicemail message, you will immediately receive an email notification to your computer or mobile device, giving you the flexibility to review voicemail as easily as your text messages, no matter where you are. It also makes it easier than ever to record and forward important information.
3. Video and Audio Conferencing
Video and audio conferencing allows you to work with your team from anywhere in the world. Some telephone systems allow you to add people to a call, and others offer conference bridges that allow multiple people to call a specific number. More advanced video conferencing systems allow you to see and chat with other people, exchange documents, and even share your screen. Wired or wireless conference telephones can be easily connected to your telephone system, instantly improving your company's ability to communicate in groups, improving overall productivity and offering your team members additional flexibility.
4. Scheduling Calls
Although it is sometimes inevitable, unexpected calls can disrupt your workflow. A good practice is to plan your conversations with colleagues and customers in advance to help everyone better organize their time. Advanced conference systems such can integrate with your Outlook email client, making it easier to schedule and coordinate calls.
5. Consider an Advanced Unified Communications Solution
Some companies have highly complex communication needs. More advanced systems even more productive tools like instant messaging, SMS and call center capabilities that are closely linked. The best part? You don't have to worry about equipment, software or upgrades. By being able to make calls from your computer and mobile device, your phone systems can eliminate the need for expensive equipment investments and we virtually take care of software and functional upgrades.